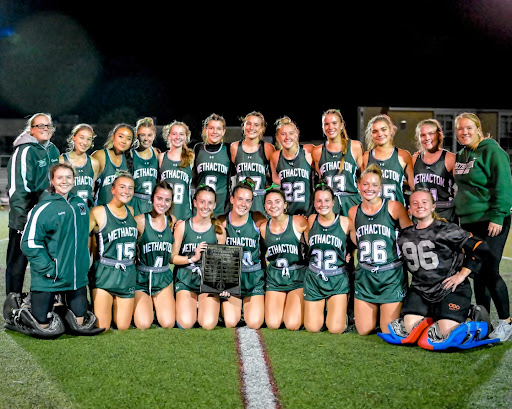 The Methacton Field Hockey team is rolling as the 5 seed in the PIAA District 1 playoffs as they are set to take on Boyertown for the fourth time this season. Their last matchup, took place last Thursday in the PAC championship. This is Methacton High School's second PAC championship following girls' singles tennis in this fall sports season. After a first-round bye, they rolled past Haverford in round 2 on Wednesday night, sc. Giada Catoia and Coach Amanda commented on the next game vs Boyertown, "We know that Boyertown is a really good team," said Coach Amanda, "They're going to play physically, so we are prepared to do that. We played them three times already, we know how they play, we know how we play well, and I think we are going to try and play our game the best we can." Lizzie Munn said, "I think that we just have to go in the game very seriously and play better than we did in the game today."
To look back at their season, with just two losses in the regular season to Boyertown and one to New Trier who played them in the Max Field Hockey High School Invitational, the Warriors ended with 14 wins and 3 losses.
With a win tomorrow, they will clinch the state playoffs and take on the winner of Conestoga/Great Valley in the semi-finals. With a loss, they would have to win one of the next two to make states, anywhere from the 5-7 seed.
PICTURES TAKEN BY ASHLEY DRAKE
Story continues below advertisement