MHS Habitat For Humanity raises over $1000 in first semester, shows no signs of stopping
In the season of giving, the MHS Habitat for Humanity Club has done its part. Over the course of the first semester, the club brought together students and members from across the community to take part in their annual Pumpkin Painting and Gingerbread Nights, with the aim to donate all proceeds towards its international counterpart.
Since its inception in 1976, the international Habitat for Humanity nonprofit organization, which actively works in over 70 countries, has assisted more than 39 million people in improving their living conditions. In a time of unprecedented environmental threats, leaving 1.6 billion people displaced as of 2022, the MHS chapter and organization's mission is to help families achieve the strength, stability, and independence they need to build a better life.
With services including providing home improvements, creating handicap accessible modifications, building homes for those in need, providing financial education for new homeowners, and contributing to neighborhood revitalization, Habitat promotes community support with many charitable ventures, and at MHS, that starts with its Pumpkin Painting Event.
Held on Oct. 21st, Pumpkin Painting featured pizza, baked goods, and other treats for students to enjoy as they decorated pumpkins in various themes. They then competed for a first place finish in front of all the event-goers in an audience-approval judging contest, an honor that would go to MHS student Elliana Polinski, who designed a flower field crossed with the night sky galaxy. Other winners included seniors Michael Bakhtiar for his "It" clown and Kendall McNally for her Jaws shark, junior Ava Mancini for her breast cancer awareness dinosaur pumpkin, and freshman Jackie Cohen for a portrayal of a skeleton, fitting in the Halloween season. The club's efforts were rewarded with raising $257, and Habitat co-president Melanie Cohen called the event a success.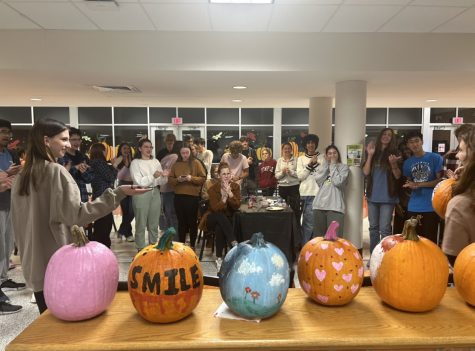 The club's work continued with its Gingerbread Night on Dec. 16. Catering not just to students, but the general community, the event included a photo booth, refreshments, holiday music, and even a visit from Santa along with the classic gingerbread house construction. Cohen describes Gingerbread Night as the "culmination of what we aspire to bring as individuals and members of this club." By night's end, almost one hundred people had attended, helping bring $800+ in proceeds.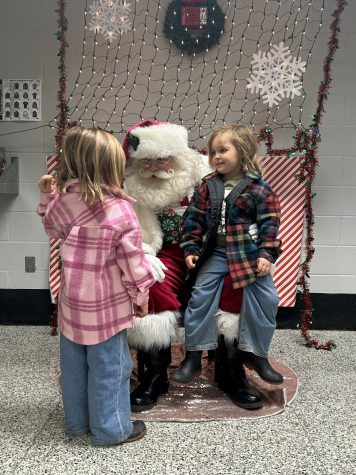 Habitat co-president and member since her freshman year, senior Stephanie Schmitt believes that Habitat is "a really fun club to join with friends and get involved in school activities." Offering volunteer hours and support to a respectable organization, she finds that civic and community engagement is vital for youth today.
The club's ventures are far from over, with a movie night already in works for the second semester. To join the MHS Habitat For Humanity Club, students can email either [email protected] or [email protected]). Alternatively, they can join the club's Google Classroom with code 5vbsnly. Anyone is welcome to join.
P.S. Check out the clip of Buddy the Elf's adventures from Gingerbread Night on the MHSWindyHill Instagram (@mhswindyhill)