Youth Action Club raises more than $400 for the Clean Air Council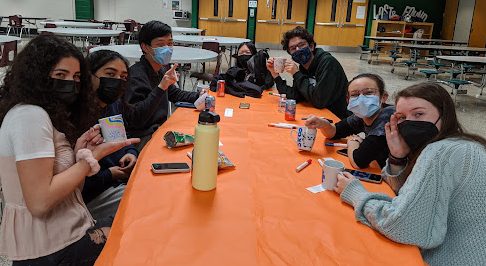 The Methacton community, including students, staff, and community members, met in the high school cafeteria for three hours of mug painting fun on Feb. 11. The MHS Youth Action Club hosted its first Mug Painting Event, where, for just $10, attendees were able to paint their favorite designs on a mug while snacking.
Raising more than $400 from the event, the club donated all proceeds to the Clean Air Council, a Philadelphia-based environmental profit that has been "fighting for everyone's right to breathe clean air since 1967." 
Members of the club painted leftover mugs for teachers as a sign of gratitude and respect.
Founded in 2020 by now co-presidents and seniors Irene Biju and Angelia Lian, the MHS Youth Action Club serves to "involve more students in activism and spread awareness for social change".
In the 2020-2021 school year, the club focused on supporting LGBTQ+ youth with their face mask fundraiser for the Trevor Project. And for this school year, members of the club decided to turn their attention to environmental activism.
Youth activism has been rising in popularity in recent years, featuring prominent figures like environmentalist Greta Thunberg and education activist Malala Yousafzai. Increasingly, millions of teens around the world have begun to voice their concerns regarding issues like climate change, sexual assault, and mental health, among others.
One example of these inspiring teens can be seen from the aftermath of the Parkland school shooting in 2018. Mass pro gun-control legislation movements, such as The March For Our Lives, a student-led demonstration in Washington D.C., and The National School Walkout, performed by students all over the country, led to the passing of over 50 state laws in the U.S. to limit gun access in order to prevent school shootings.
However, while the efforts of these young activists have led to positive reforms, they have also faced scrutiny. For instance, tension surfaced between former president Donald Trump and Thunberg over his tweets mocking her efforts, as well as between Yousafzai and the Taliban regarding her advocacy for female education in Pakistan and other countries.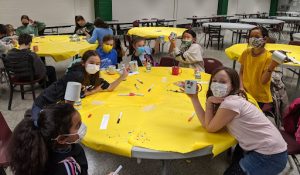 MHS Youth Action Club member Alice Liang said she believes youth activism is necessary despite the controversy surrounding it. 
"I think that no matter who you are, you can make positive changes in the world. My peers and I live in the same world as everyone else and can contribute to making it a better place."
To join the MHS Youth Action Club, students can email either [email protected] or [email protected]). Alternatively, they can join the club's Google Classroom with code dh27b7s. Anyone is welcome to join.