Skippack Pharmacy hosts COVID-19 vaccination and booster clinic for MHS teachers and students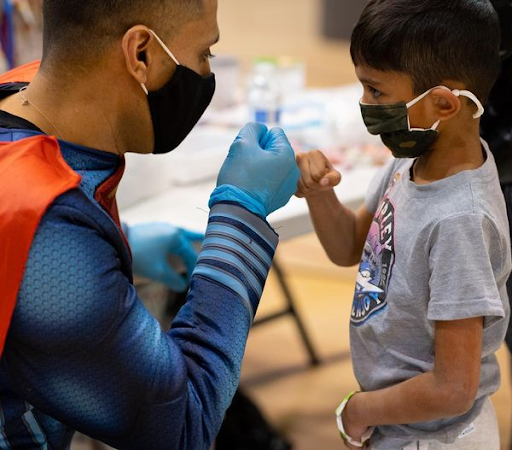 More than 220 MHS teachers and staff were vaccinated at the MHS Teachers Booster Clinic on Nov. 19. With the entire district operating under a half day, teachers were free to receive the CDC recommended booster shots of either Pfizer-BioNTech or Moderna. 
Skippack Pharmacy, a local, family-owned operation by Dr. Mayank Amin, sponsored the event. The operation has gained media attention for its county-wide COVID-19 vaccination program, nicknamed the Fight COVID Task Force, which has been in operation since February 2021. Administering thousands of shots this year, Skippack Pharmacy's mission has been to "to eradicate COVID-19 in our area," said key organizer Cortney Marengo, who was in charge at Friday's booster clinic.
The booster shots for adults are not the only priority of Skippack. The CDC's booster recommendation for adults was accompanied by the Pfizer-BioNTech COVID-19 vaccine for 5-11 years olds, who receive a smaller dosage than the regular vaccine. So, Skippack hosted back-to-back clinics for teachers and for MHS elementary students between 5-11.
Marengo explained how she and Skippack developed their COVID-19 vaccination efforts.
"They were in the early stages of figuring out the best way to execute the clinics, supplies, volunteer management, etc. I offered my event planning skills and ended up coming every day to help. It was imperative that we execute administering as many vaccines as fast as possible to Montgomery County.  We figured out a process that was efficient and provided quality care for community members seeking vaccines."
Teachers moved quickly and easily through registration and vaccine stations to get their shots. These stations were managed by local volunteers, including senior citizens and MHS students.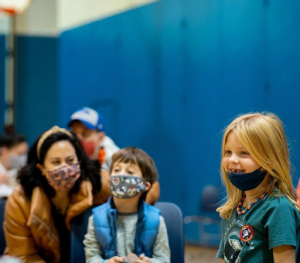 Junior Alice Liang talked about why she chose to volunteer at the clinic instead of going home with all the other students at the end of the school day. 
"I wanted to repay the teachers and staff in our school district for doing their jobs so well by doing a small service for them and the vaccine clinic." 
This sentiment may be the main reason why these clinics have been successful, according to Marengo. 
"These people have given up the last year of their lives to make our community safer. They are true, everyday heroes and I am eternally grateful for their kind hearts and dedication. I am honored to be part of the Fight COVID Task Force. It is a great lesson in how it does "take a (Skippack) village" to keep a community thriving."
For more information on how to receive a COVID-19 shot in the MHS community, go to skippackpharmacy.com.