Methacton's Unified Track Team Holds First Meet of 2021 Season
Methacton's Unified Track and Field Team held their first home meet of the spring season on April 20 against Perkiomen Valley and Lower Moreland. 
Senior Maria Coyle sang the National Anthem and juniors Madilyn Yorgey and Regan Skudlarek accompanied by doing sign language. Coyle and Sofia Kolimago received senior recognition for their dedication to the team. 
The coed unified track and field team is comprised of 37 members, making it the largest team in Southeastern Pennsylvania. The first official season was in 2019. Team members compete in one track event, one field event, and a relay. Competition is based on similar ability levels to ensure equality and involvement.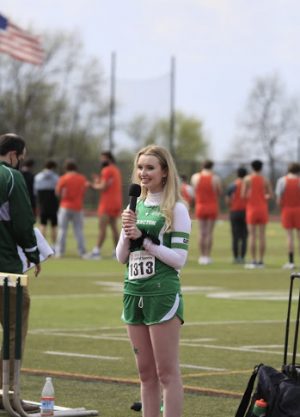 Methacton Unified was implemented in affiliation with the Special Olympics of PA organization, which aims to create an opportunity for people without intellectual disabilities to join in the sports experience by playing on a team with athletes with intellectual disabilities. This concept of combining athletes with intellectual disabilities and those without was first introduced in the 1980s to promote equality and inclusion. 
Ms. Quintois, physical education and health teacher at MHS, discussed the importance of inclusion and getting people of all abilities involved in team sports. 
"I think Unified Sports is a great opportunity for ​students of all abilities to come together to be a team. Unified Sports allows students the opportunity to compete that may not compete during that given season or at all in high school."
According to Ms. Quintois, the team participates in fun and inclusive exercises and cheers during practices, where students and coaches strive to create a positive and laidback athletic environment. Athletes compete in shot put, long jump and mini javelin as well as track events.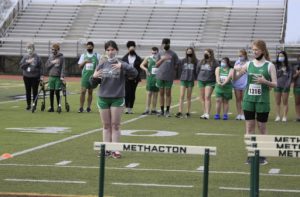 Junior Ashley Gnanasekaran emphasizes what a tight-knit community the team has become. 
"It's really awesome being a part of such a positive team. We're like a family."
The second meet will be held on May 4 against Upper Dublin. The date of the regional meet is to be determined.