As We Knew It: One Book, One School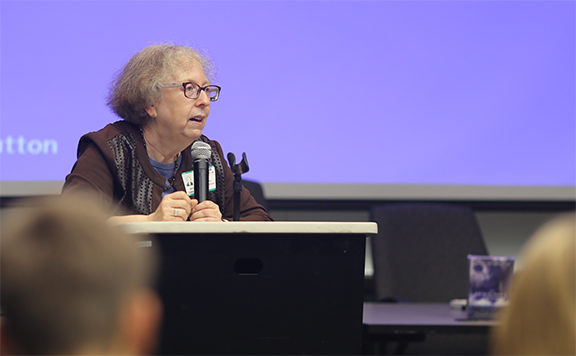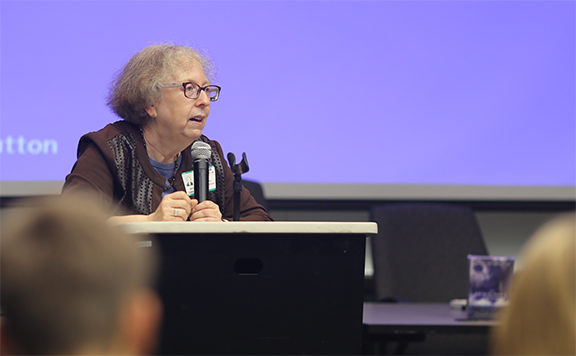 Susan Beth Pfeffer, the author of Life As We Knew It, came to Methacton High School on Oct. 24 to discuss her novel, which was required summer reading as a part of the school's One Book, One School initiative.
Interested students signed up online to attend one of three, 45-minute presentations by Pfeffer in the LGI. The news of her spirited, animated, out-of-the-box attitude quickly spread after the first gathering.
Described by students as "a hoot," "the queen," and "an amazing woman," Mrs. Pfeffer, discussing her life story and her experience as an author, was a hit. She even got the approval from Sir Reads A Lot, MHS's One Book, One School mascot.
Talking about her gift and her desire to be financially sound, Mrs. Pfeffer brought a message:"I love money and I love to make money. I tried to do things other than writing, but I am not good at anything else. As an author, I have good years and bad years, but I am doing something that I love and you should too."
In addition to inviting Pfeffer to speak, the English department also hosted a supply drive, collecting supplies for the St. James Outreach Program. This community service correlates with the food and supply shortage topic present in the book.
English teachers Mrs. Kernan, Mrs. Meanix, and Mrs. Fabrizio have spearheaded One Book, One School at MHS dating back to last year.